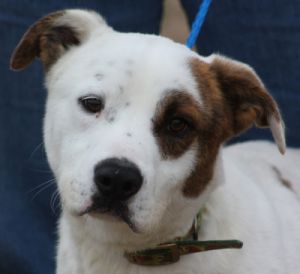 Josh - one of the very lucky pups!
As most of you know - we have had a very difficult month due to our Adoption Coordinator landing in the hospital after a car accident. This meant that on top of our usual overload of dogs - we also had to intake all of her foster dogs at once (25-30). Most of these dogs are still with us because they need to be treated for heartworm - and there is no heartworm treatment available at our vet due to production problems with the pharmaceutical company. This has caused quite a back log/space crisis for our rescue.
However, this week we were overjoyed to make a little room and send many of our pups to rescue up North.
We are so thankful to our rescue partners (Janet and Sue) for stepping up during this critical time. We also appreciate the fosters (Teresa, Julie, Lisa, Leanne, Bobbie) who took in just one more dog or kept a dog longer than anticipated - when they were already full to the brim. A special thanks to Julie who ran around getting health certificates and making sure that Josh and Daisy made it to transport on time.
Below are just a few of our dogs that will now have the opportunity to find loving forever homes through our rescue partner. Ladybird and Angie are particularly exciting placements, as they have been with us for quite some time.
Cindy
Cindy on her way!
Ladybird is ready to go!